Enterprise Content Detection and Cleanup
PinPoint Auditor delivers powerful automated scanning technology to help organizations detect and control inappropriate material such as pornography and other illicit files in the workplace.
Analyze files for unsuitable content, remotely across the network.
Quickly scan workstations and servers while in use
Detect inappropriate content by analyzing images, movie files, documents, compressed archives, copyrighted material, unlicensed software, potentially harmful files , and more
Identify problem behavior before it affects others
Restore staff productivity, and recover wasted time and resources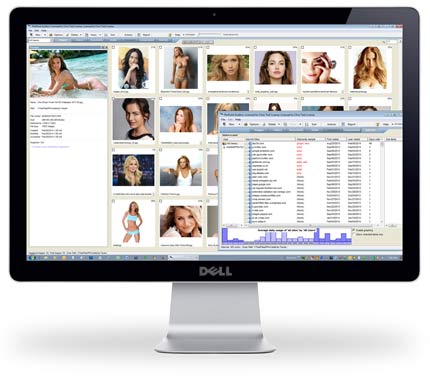 [/fullwidth]
Free Trial
Are your employees spending company time accessing inappropriate material at work?
Find out today. Try out PinPoint Auditor's forensic detection and analysis technology, on your network. No cost, obligation free.
Free Trial
Key Features of PinPoint Auditor
| | |
| --- | --- |
| Network scanning | Scan workstations across the network from a remote computer, while in use, with minimal impact on target systems. |
| Batch scans | Scan groups of workstations automatically in one session. Simplifies regular, automated scanning. |
| Scan scheduling | Set automated scans to take place at night or after-hours. |
| Server scanning | PinPoint Auditor is able to scan servers remotely, or it can be installed directly on the server for rapid scanning. |
| Report generation | Report generation function allows creation of printable reports, containing thumbnails etc. |
| Interruption recovery | Now features the ability to resume scanning after power failure or system shutdowns, without data loss. |
| And much more… | Click Here For More Features… |